Finally the mighty menstrual cup post is here.
I asked on my ig stories asking what's best decision you ever made. Here I'm telling you one fo my best decision I ever made - using a menstrual cup.
Last year I was scrolling facebook and watched a random video of a taiwanese girl teaching how to use a menstrual cup. Just like you, I was super curious how to stuff a friggin' menstrual cup into our va-jay-jay. That thing seems solid af. She made it so simple by showing how to use with her hands as a demo. ( NO VAGINA WAS SHOWN ) Unfortunately I couldn't find the video now.
My curiosity leads me to look for menstrual cup brands and places that sells them. Apparently our pharmacies don't sell them and the only way to get them is through the Internet. After researching, I decided to get one from the brand, Intimina. Mainly because they are the only legit brand selling on Lazada. I got their lily cup compact for RM280. And I just found out it's only USD $29.95 ( RM130ish??) their site?!!? I guess I was really wanting to receive it asap else I could have bought it from their official site.
With the right care and cleaning, one menstrual cup can use up to years. I recommend to buy a good brand because I think it's more safe to use??? I saw some as cheap as RM12???? I think it's better to spend on a good one than buying something that might harm your vagina.
I started using it on my cycle during August 2017. Tbh, I didn't fell in love with it on my first time. I struggle a little trying to stuff that thing in, there's leakage and discomfort because I didn't do it right. After the 2nd or 3rd time using it, I finally understand what is the real #lifechanging. Unlike tampons, menstrual cups feels like nothing inside you. I literally asked all my girlfriends to try, so far only my sister Ashley has converted because the others still couldn't brain :
1. Disgusting?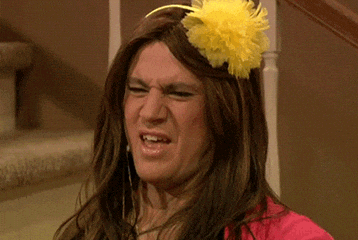 Some of them think that stuffing a menstrual cup into their vagina is disgusting. Or maybe it's the blood that is disgusting? Vagina is part of your body, menses came out from your body, so there's nothing disgusting about it. No one is judging you if you don't judge yourself. I think pads are more disgusting as it smells and packed with bacterial. How I wish we can start educating girls who just started their period to use menstrual cup. I know it's not easy cuz some people still thinks menstrual blood is disgusting and touching their own vagina is disgusting. But imagine how great is it if we can save them from staining their school uniform and having cleaner toilets?!?
2. Afraid to put it in.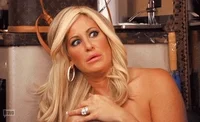 The silicon material they used to make a menstrual cup is very gentle and soft to fit your vagina. Good ones use really high quality and it's free from bacterial. You can't feel a thing if you know how to use it. All you need is to practice.
I found a good tutorial online :
3. Mafan.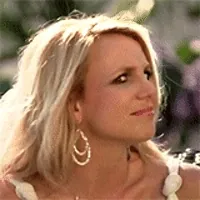 I usually take out and wash my menstrual cup every 3-4 hours on the first day of my period. I'll use panty liners on the heavy flow days just incase. Great thing that our toilets usually have hand bidets. After the heavy flow days, you can leave the menstrual cup inside you up to 12 hours for the rest of the days. I can do it, I'm sure you can . How different can our vagina be right?
Basically you can save a lot of money from not buying pads and tampons. On a side note, you can tell everyone you want to save the earth by stop using pads and tampons heh.
Okay hope this will convert you into a menstrual cup user. Please share your experience too so people can read them through comments!
________________________________________________________
Updates 18/10 :
Omg! I was contacted by Ellie from team Foreo telling me that apparently Intimina is their sister brand! (That explains a lot about their medical-grade silicone). They are so happy to work out on a discount coupon with free shipping for those of you who are planning to get one!
Click here and check out by entering coupon

LCUP2018

( starts 20th Oct, ends 31st Dec 2018 ) to get 10% discount site wide & free shipping!
Also I got some questions about :
1. Do you take it off when you pee / Does it drop off while you pee :
Answer is NO.
It is pretty secure in your vagina unless you didn't insert it correctly.
2. How do you wash your cup outside if there's no bided ?
I do sneak into toilets for handicap or I'll bring a bottle of water.
3. Why did I pick Lily Cup Compact?
I just love the idea of the collapsible cup. I'm planning to get another one just to try out.
4. Notes for beginners?
Cut your fingernails on the first few times using the cup. Mainly because you might hurt your skin while pinching the firm trying to insert.